The human body has a complex reaction to marijuana. From the brain to every organ system in the body, the affects of THC are physically and psychologically apparent. This is because when marijuana is ingested, its constituents immediately work their way into the blood stream. Blood pressure especially has a two-fold result from it, both from acute and chronic, daily use.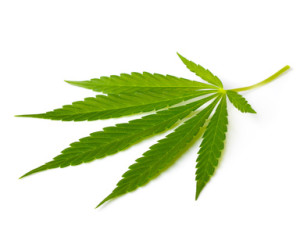 Basically, marijuana lowers blood pressure, but not without mildly raising it first. Within the first hour of ingesting THC, the blood vessels dilate, the heart rate speeds up and the pulse quickens. After the hour, systolic and diastolic blood pressure can drop anywhere from 20-40 points.
Tolerance usually develops among heavy users of marijuana, dulling the initial spike in blood pressure. With continued use, marijuana can help to maintain normal blood pressure, but sudden withdrawal can result in a spike. This explains why chronic users may feel agitated or sleepless upon quitting marijuana.
As with any medication, reaction is dependent on dose, administration and posture. Certain strains of marijuana have different pronounced affects. Sativa strains have more obvious effects on the cardiovascular system, resulting in a stronger spike in blood pressure. Indica strains, on the other hand, have a stronger hypotensive effect, which is the ideal strain for moderating high blood pressure.
Depending on posture during ingestion, marijuana can cause a common reaction called ortostatic type hypotension. Whether one is lying down, sitting or crouching, marijuana will temporarily increase blood pressure. Upon assuming a sudden upright position, blood pressure will drop quickly enough to make one feel lightheaded and pre-syncopal, or "pre-fainting." On the contrary, ingestion while standing can simply depress blood pressure without raising it.
The exact mechanisms for how marijuana influences blood pressure are not completely understood. Recent research suggests that the body contains a cannabinoid system which regulates heart contractility, although further research still awaits. What is known through empirical evidence is that marijuana does indeed normalize blood pressure levels when they are high. Considering the fact that high blood pressure can result from a variety of factors, marijuana and its influence on stress reduction and muscle relaxation may play a role.
There is no evidence that suggests marijuana has any lasting affect on hypertension, or other long-term cardiovascular affects. Acutely, however, it can cause some unwanted reactions due to its ability to initially spike blood pressure, such as heart palpitations, panic attacks and even heart attacks. Use extreme caution if there is any pre-existing hypertension or heart conditions. All in all, marijuana raises blood pressure similarly to the way that exercise does, and complete tolerance to these effects quickly develops with sustained use. The health risks associated with hypertension are minimal.
---