At hypertension stage 3 your systolic value is over 180 and your diastolic value is over 110 mmHg. This is the classification set by the World Health Organisation (WHO).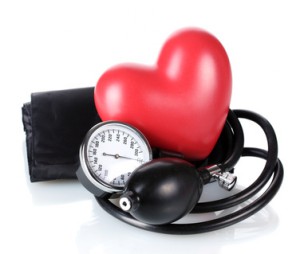 Hypertension stage 3 is the most severe form of high blood pressure. If you experience values in hypertension stage 3 multiple time a day immediately consult a doctor. If hypertension stage 3 is detected early there is a good chance that a therapy and changes in nutrition help you stabilize your blood pressure to normal values and damages to the vessels and organs are avoided.
Dangers of hypertension stage 3
Hypertension means that the heart has to work hard too to ensure a supply of the entire tissue in the body. The blood pressure increases because more blood must be pumped into the body, or because an increased resistance of the arterial walls is present. As part of the heart muscle grows due to this continuous load on and on and therefore needs more oxygen. Then step sequelae such as arteriosclerosis (vascular calcification) on the oxygen required is only supplied insufficient. Therefore, it is considered a normal blood pressure at an early stage in order to stabilize their own life expectancy to the maximum.
Unfortunately, when your blood pressure is too high, you generally will not notice any symptoms of the problem. This is why the disease is often referred to as a silent killer. While you may not feel any of the symptoms, they are still quite severe. Some of the medical problems caused by uncontrolled high blood pressure are heart failure, stroke, kidney failure, and blindness.
In most situations, a doctor will be able to prescribe medications to help in reducing your blood pressure. There are a number of medication types, which can be used. Some of the most common are diuretics, alpha-blockers, beta-blockers, and ace inhibitors. Since each person will react differently to these types of medications, it can take a bit of time for your doctor to find the right medication or medications to help you lower your blood pressure.
In addition to medications, you can make a number of lifestyle changes help reduce your blood pressure. If you are overweight, you should work to bring your weight down to a healthy number. Increasing the amount of physical activity you partake in on a daily basis can help with this. Improving your diet so it is more balanced and healthy can aid your weight loss and overall health as well. This includes reducing your intake of salt and saturated fats.
Dealing with Stage 3 hypertension or high blood pressure can be difficult. However, if you follow your doctor's instructions, take medications as prescribed and make needed lifestyle changes you should be able to bring your blood pressure readings down substantially.
Check another value?
Change the numbers in the field
---