---
Scale / Classification as diagram
0
10
20
30
40
50
60
70
80
90
100
110
120
130
140
150
160
170
180
190
200
210
220
0
10
20
30
40
50
60
70
80
90
100
110
120
130
140
150
---
Blood Pressure Monitor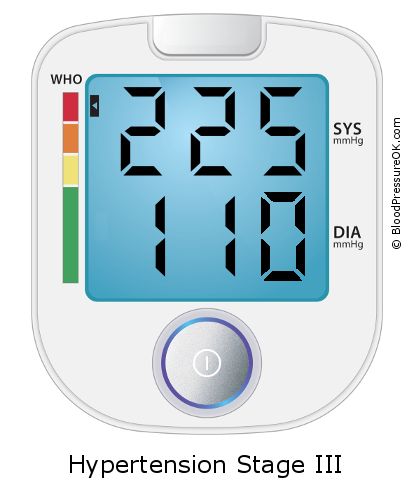 Check another value

Your blood pressure too high - Hypertension Stage 3

Requirement for hypertension stage 3 is a value of over 180 over 110.

If you are getting these values on multiple checks please consider finding a doctor as soon as possible.

The values given are highly dangerous on a long term. Find out more about Hypertension Stage 3 here.




Additional information
---